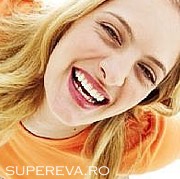 Gandeste optimist si vei fi mai fericita
Cand sunteti cu moralul la pamant, vi se poate parea ca nimic nu mai are
culoare pe lumea asta.
Si oricat de tentanta ar fi ideea
de a lua repede o pastila de fericire, antidepresivele ca Prozacul nu sunt
solutia rapida ca sa redevenim la fel de fericiti cum eram candva.
Antidepresivele nu sunt mai eficiente decat placebo, conform unui studiu
recent.
Insa schimbarea modului
in care ganditi va poate ajuta sa va simtiti mult mai bine iar asta este o
solutie permanenta.
Expertii in
programare neuro-lingvistica si terapie comportamental-cognitiva au sustinut
puterea gandirii pozitive timp de decenii.
Dar ceea ce face ca acest subiect sa fie de maxim interes in prezent, gratie
multor studii dintr-o ramura noua de cercetare numita psihologie pozitiva, este
dovada ca este posibil sa va schimbati complet modul de gandire.
Exersand, va
puteti schimba obiceiurile de gandire negativa destul de usor, spun
specialistii.
Iata cum puteti face acest lucru incepand chiar de
azi.
Faceti muschi & mentali
Asa cum gimnastica va poate imbunatati forma fizica, exercitiile mentale va
pot ajuta sa ganditi pozitiv.
Partea prefrontala stanga a cortexului este
responsabila de emotiile pozitive ca optimismul, si stimularea regulata a
neuronilor acestei zone prin meditatie pot antrena un creier intunecat sa devina
mai fericit, conform studiilor efectuate de medicul neurologul Richard Davidson
de la University of Wisconsin-Madison, SUA.
Stimulente ale fericirii
Pentru cei mai multi dintre noi, meditatia este ca folosirea atei dentare
ceva care trebuie facut, dar nu ajunge vreodata sa se concretizeze.
Insa numai cateva minute pe zi va pot aduce creierul intr-o dispozitie
fericita, deci incercati aceasta tehnica simpla.


Alegeti un cuvant cu conotatii pasnice, precum
calm, relaxare sau iubire .

Asezati-va intr-un loc linistit, inchideti ochii si
respirati lent.

De fiecare data cand expirati, repetati incet cuvantul
ales.

Cand va vin alte ganduri in minte, alungati-le cu
blandete si continuati sa repetati cuvantul respectiv.

Straduiti-va sa faceti acest lucru cate zece minute de fiecare
data.
Pregatiti-va sa aveti zilnic o ora a
fericirii
Oamenii nu dedica destul timp sa se gandeasca la viata lor si la cat de mult
se bucura de ea, crede medicul psiholog David Schkade de la University Of
California, San Diego.
El a rugat 900 de femei sa scrie ceea ce au facut cu o
zi inainte si cum s-au simtit in timpul fiecarei activitati.
Femeile au fost
uimite sa constate cat timp petreceau facand lucruri care le fac nefericite.
Stimulente ale fericirii
Scrieti pe hartie cum va petreceti timpul pe parcursul unei
saptamani.
Ganditi-va cum ati putea sa furati o ora pe zi dintr-o
activitate care va este indiferenta (zaparea pe canalele TV, curatenie in casa)
in favoarea unei activitati care va face placere (mergeti la o plimbare,
petreceti timp cu partenerul).
Veti fi uimita sa constatati cat de mult va
imbunatateste acest lucru starea generala de fericire.
Ganditi dincolo de limite (outside the
box)
Inlocuirea gandirii negative cu gandirea pozitiva nu se va produce peste noapte, deci
urmati sfaturile specialistilor si faceti-va obiceiul gandirii alternative
.
Acest lucru va poate ajuta sa infruntati gandurile automate negative (negative automatic thoughts
NATs), de tipul nu pot face fata acestei situatii , sau
ma simt groaznic , care par sa vina de nicaieri.
Stimulente ale fericirii
Cand va mai vine un gand negativ, ca sunt o persoana plictisitoare ,
incercati sa va puneti niste intrebari.


Chiar este adevarat?

Exista si alt mod de a privi lucrurile?

Cand nu ma simt astfel, am alta parere?
Atentie la limbajul pe care il
folositi
Aveti obiceiul de a face glume privind starea dezastruoasa a vietii
dumneavoastra personale sau a carierei? Aveti grija!
Ceea ce spuneti este
ceea ce aude subconstientul, crede Mo Shapiro, autorul cartii Shift Your
Thinking, Change Your Life.
Asemenea glume fac parte din umorul tipic
britanic, plin de autoironie, insa trebuie aveti grija la faptul ca atunci cand
vorbiti in termeni negativi despre propria persoana, va construiti o atitudine
negativa fata de propria persoana. Deci, chiar daca exagerati atunci cand
spuneti ca noul post pe care l-ati obtinut este un cosmar, daca spuneti asta
prea des veti incepe sa o credeti.
Stimulente ale fericirii
Filtrati-va limbajul toxic. Atunci cand vi se pune aceeasi intrebare in mod frecvent ( Ce mai
faci? , Cum a fost in concediu? ), incercati sa dati un
raspuns pozitiv.
Profitati de puterea lui noua
Puteti fixa partea insorita a creierului petrecand un timp in zona sau
in starea numita flux.
Atunci cand sunteti atat de concentrata asupra unei
activitati placute, uitati de orice altceva, conform studiilor efectuate de
psihologul Mihály Csíkszentmihályi.
Stimulente ale fericirii
Ganditi-va la lucrurile care va pasionau cand aveati noua ani si incercati sa
va faceti un hobby din ele.
Se spune ca suntem cu adevarat noi insine si cel
mai putin influentati de ceilalti atunci cand avem cam 9 ani, sustine
specialistul in psihologie clinica Linda Blair, autorul cartii Straight
Talking.
Deci incercati sa luati lectii de balet sau de dans, sa mergeti la cluburi de
broderie sau de pictura.
Ziua faptelor bune
Este usor sa credeti ca sunteti o persoana buna atata timp cat va purtati ca
atare, spune profesorul de psihologie Sonja Lyubomirsky, autorul cartii How Of
Happiness. Conform studiilor ei, daca faceti mai multe mici fapte bune intr-o
singura zi va stimuleaza mai mult buna dispozitie decat incercarea de a fi o
persoana buna in general.
Stimulente
O zi pe saptamana, cautati ocazii de a face fapte bune insa variati ceea ce
faceti.
Cand oamenii fac mereu si mereu aceeasi fapta buna, nivelul fericirii
lor scade, spune profesorul Lyubomirsky. Varietatea si spontaneitatea faptelor
bune par sa fie cheia.
Inramati fotografiile
Mediul pe care ni-l construim este critic pentru starea noastra de bine,
spune dr. John Zeisel, conferentiar la University Of Salford.
Interioarele decorate minimalist pot face creierul sa tanjeasca dupa stimuli.
Obiectele si imaginile personale nu sunt numai un decor, ci sunt factori de
sustinere psihologica, intensificand sentimentul propriei identitati si reducand
productia de neurotransmitatori care creeaza starea de anxietate.
Stimulenti
Inramati fotografiile cu familia si prietenii, impreuna cu amintirile vizuale
ale succeselor pe care le-ati repurtat (ca imaginea cu dumneavoastra la finalul
unei competitii sportive) si certificatele dumneavoastra academice sau
vocationale.
In zilele rele, va vor aminti instantaneu de succesele
dumneavoastra, spune dr. Zeisel.